Jim's home | Water rocket home
Water Rockets - Rocket Plane with Tube Motor
The "tube motor" was just using a piece of PVC pipe (reddish orange tube in the pictures below) as the water/air vessel. It was small which was good for aerodynamics, but alas not so powerful.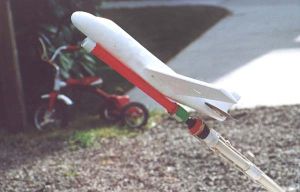 Close up.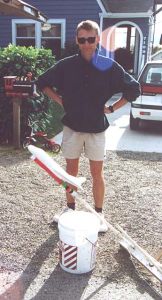 Ivan ready for launch.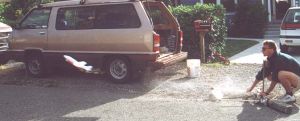 Off it goes, but not very far.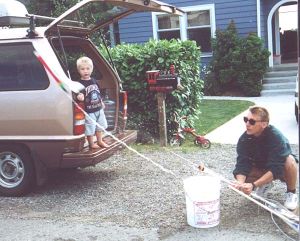 Evan looks on from the safety of our van.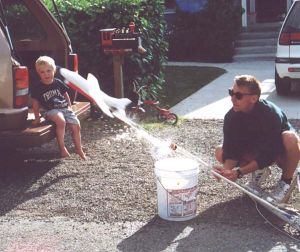 Another launch.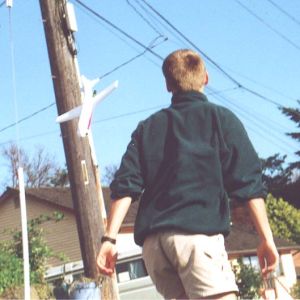 It never really glided well. Here it's about to come down hard. Those styrofoam planes are pretty fragile.