Cascades Loop - October, 2006
Day 1 | Day 2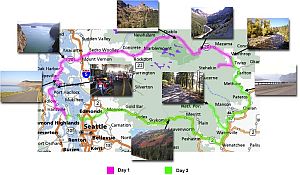 This ride is pretty popular with motorcyclists. The Destination Highways book rates the road across the North Cascades as the Number One road in Washington. Not sure I agree with that, but it is a spectacular road that's very fun to drive a motorcycle on. It's a good two day trip, and Winthrop is a logical place to spend the night. Good food and lodging there. Nice side trips abound too, particularly the Twisp and Entiat river roads. If you go, check them out.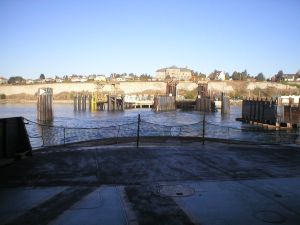 Good bye Port Townsend! It's a half hour ferry ride from Port Townsend to Whidbey Island. I made the ferry with about four mintutes to spare. This one runs about every two hours, so missing the 9:30 would've meant killing the best part of the day for riding. Whew.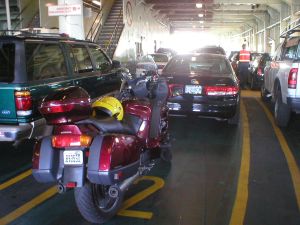 The ST1100 at the back of the ferry.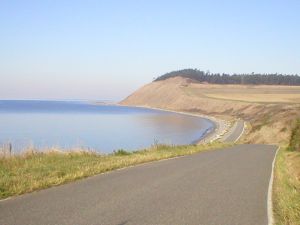 Ebey's landing, on the west side of Whidbey island just a few miles north of the ferry terminal. We've camped there in the RV we used to own, just parked on the side of the road. Just a few steps to the water. Nice hikes here.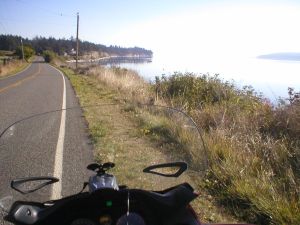 Looking east along Penn Cove, on the east side of Whidbey. Famous for Penn Cove mussels. Mmmmmmm!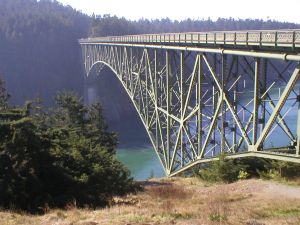 Deception Pass bridge, where huge volumes of Puget Sound water get funneled through a very tight passage. The current here looked to be at least eight to ten mph when I looked down.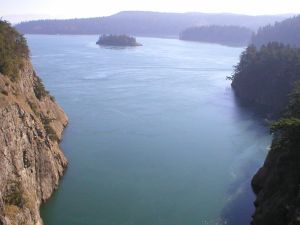 Looking south from the bridge.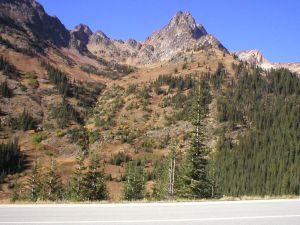 Somewhere along the North Cascades Highway, looking north.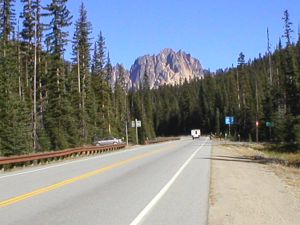 Approaching the spires at Rainy Pass.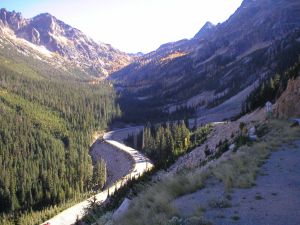 The descent from Rainy Pass. This is an epic horseshoe bend sweeper rated at 40mph.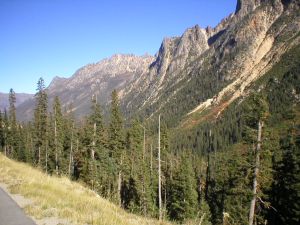 Descending the pass.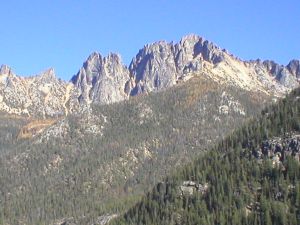 A closer view of the spires.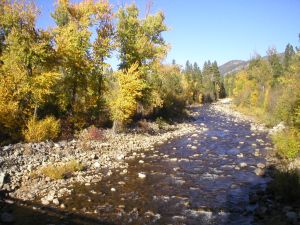 The fall colors were nice in the Methow valley. This is taken just outside of the town of Winthrop on some "Twisted Edges" roads listed in the Destination Highways book on Washington.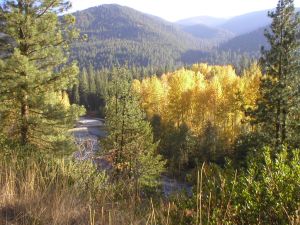 The Twisp river valley. What a beautiful place this was. Saw numerous solar homes up the valley, and on arriving in town saw a notice that a tour of about eight sustainably-built homes was to take place the following weekend. Cool.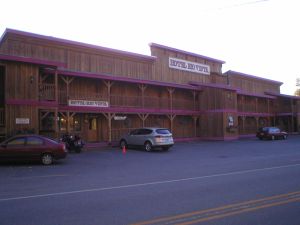 For $90 I got a room in the new-ish "Hotel Rio Vista", at the south end of downtown Winthrop. It was great. I'd highly recommend it. Hot tub too.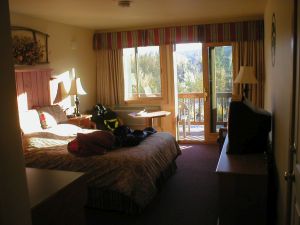 My lovely room, right on the river.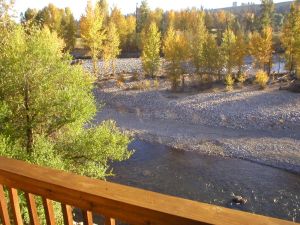 A view from the balcony. The river was directly below.
Day 1 | Day 2