Jim's home | Hiking home | This hike's home
Happy Lake - Olympic Hot Springs Hike - Day 1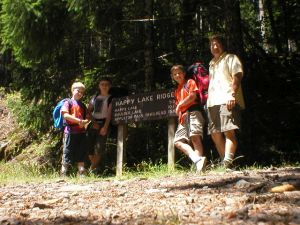 At the trailhead, before the climb.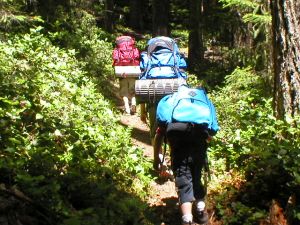 From the very first steps, the trail was a steep climb up. Switchbacks, roots, rocks, the works.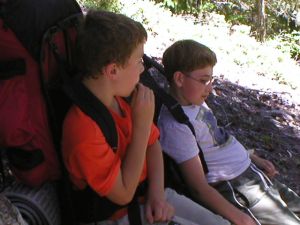 Max and Ben taking a breather.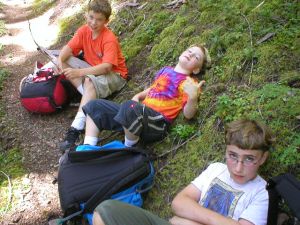 Another breather.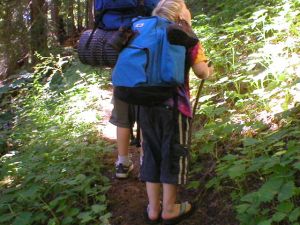 Evan opted for walking in flip-flops part way up the climb. He walked in them for the remainder of the trip!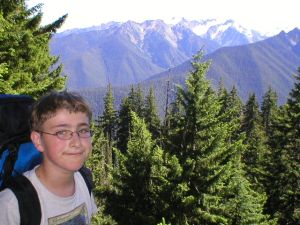 Max, a bit happier after we reached the ridge.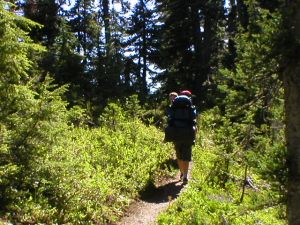 Making progress on "Happy Lake Ridge" trail.

The boys, glad to be on the ridge rather than climbing. Fairchild and Carrie glaciers in the background to the south.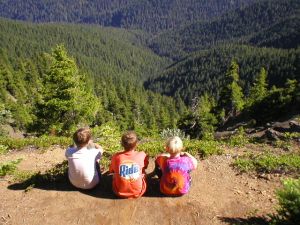 Perched on the edge of a talus slope looking off to the south.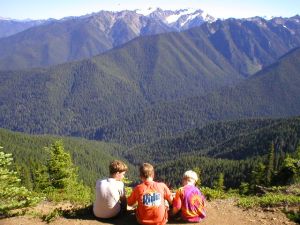 Glaciers to the south.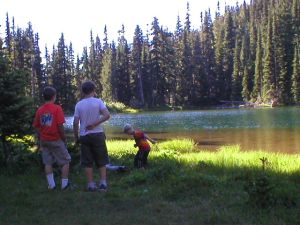 Happy lake at last, after a 1/2 mile descent from the ridge. It was a bit alarming to descend a half mile after spending all that energy to gain the elevation.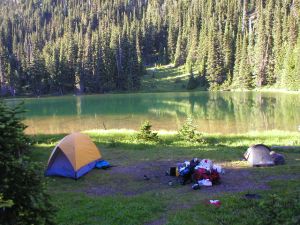 Our campsite on Happy lake. The bugs (mosquitoes) were vicious here. First order on arriving was to swim (skinny dip for the Jimster since he forgot his bathing suit), then pitch tents to make bug-free shelter for the boys.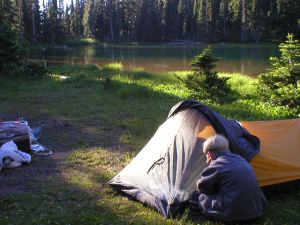 Evan peering in at the older boys, in a one-man tent, while they play cards.