Jim's home | Hiking home | This hike's home
Happy Lake - Olympic Hot Springs Hike - Day 2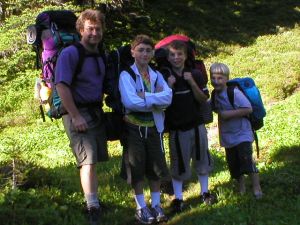 Setting off on day 2.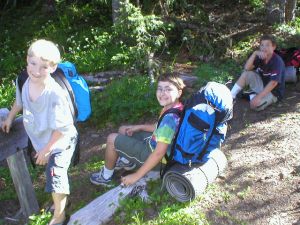 Happy to be on the ridge on a general downhill slant, compared to the previous day's death march.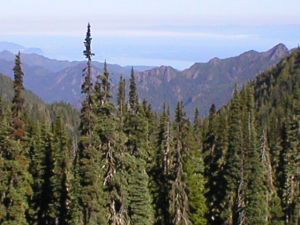 Looking north across the Straits of Juan de Fuca to British Columbia.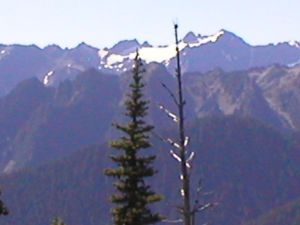 Glaciers to the south.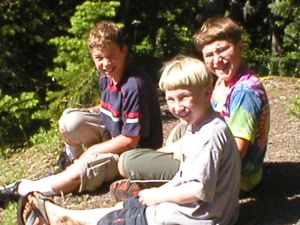 Taking a break and enjoying the views of glaciers to the south.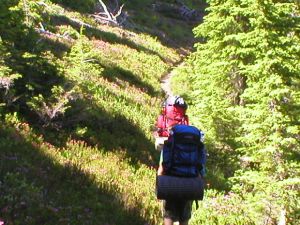 Mild ups and downs on the ridge. Broken views to the north and south as we went.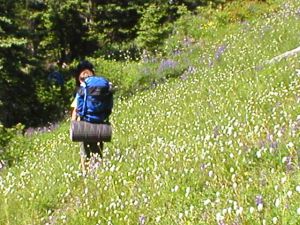 Max in a field of daisies.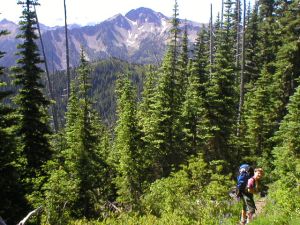 Max on the south side of the ridge.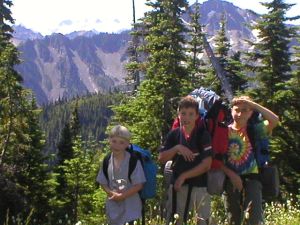 The boys with a view to the south.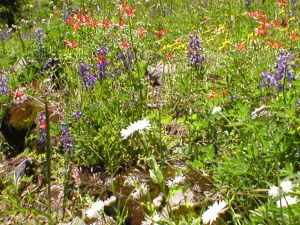 It's spring above 5,000 feet at this time. Many varieties of wild flowers blooming.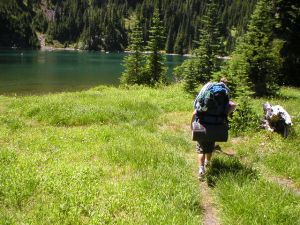 After much rewarding descent, we reached beautiful Boulder Lake.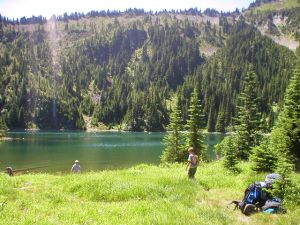 Beautiful Boulder Lake.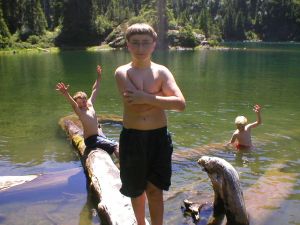 Some of us swam at Boulder Lake. Again, the skinny dipping Jimster hit the water.

Evan, always happy to be in water, goes for it.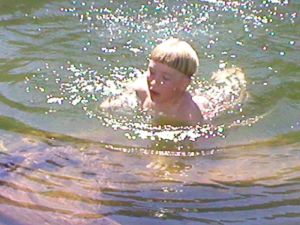 After a dive.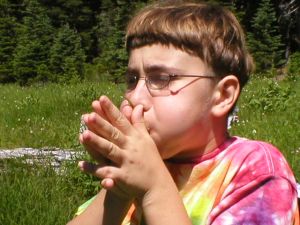 Max learning to make highly irritating noises using grass and hands. Thank you Ben.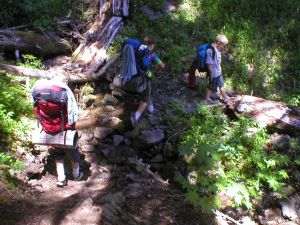 Crossing a creek after leaving beautiful Boulder Lake.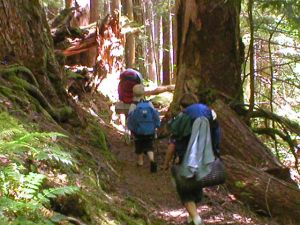 Getting closer to Olympic Hot Springs. Oh boy.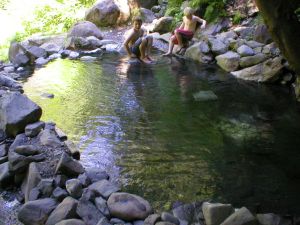 The first pool you come to at Olympic Hot springs. As it turns out, this is the hottest pool there. I estimate the temperature in this pool to be about 107 degrees, which is pretty darn hot. None of us wanted to stay in it long. It was about a foot and a half deep. We did have it to ourselves though (on a Monday).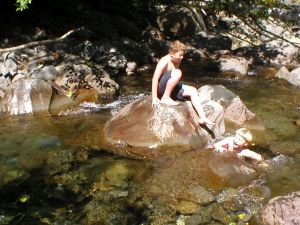 For relief from the hot water, we played in Boulder creek, just across the trail. It was "refreshingly" cold.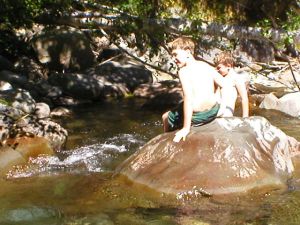 A narrow passage between rocks made for a fun little chute to go down through.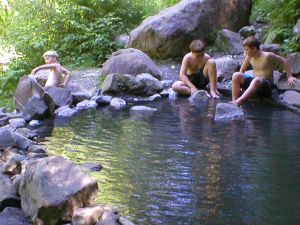 Back at the hottest pool.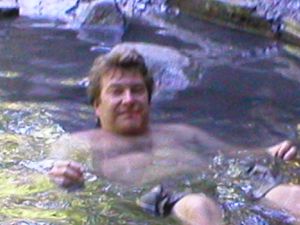 Barely tolerating the heat.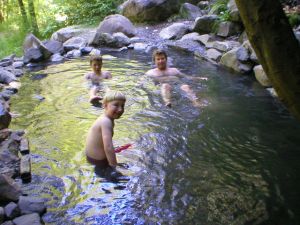 Just before we bailed for the next pool.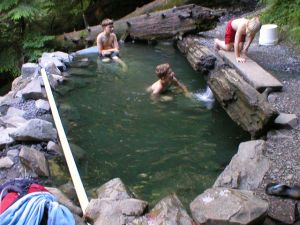 A nice guy by the creek with very red eyes told us about the "best" pool past the "fallen down tree", "way up the hill", that was cooler than the too-hot pool and a bit deeper. So we went for it.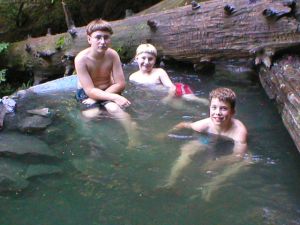 Indeed it was cooler and deeper. A great place for a soak. Complete with carpet scraps on one side for lounging on. Other signs of fun included candle wax on many rocks and a nice arrangement of real Gladiolas on the adjacent embankment. One wonders what goes on here at night.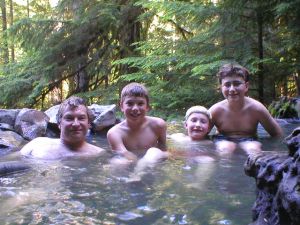 Nice for all of us to actually immerse ourselves in not-too-hot water.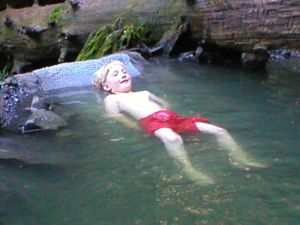 Evan digging the carpet scraps.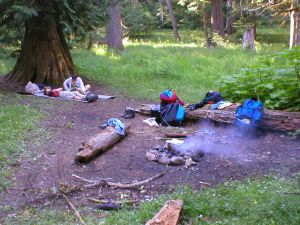 Our camp at nearby Boulder Creek Campground, before setting up tents.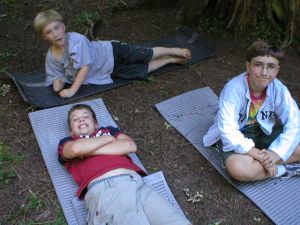 Way fewer bugs here at Boulder Creek Campground. The boys could relax without being surrounded by nylon and mosquito netting.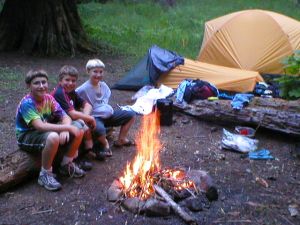 Campfires are allowed down this low. So we built one afer setting up tents. My MSR Whisperlite stove crapped out at this point, so a fire let us cook and eat dinner.