Jim's home | Motorcycle home | 10k Home
Sent from Santa Fe, NM
Am in Santa Fe, NM now staying at Guzzi friend Rich's house about 20 minutes south of downtown. Rich is on the Wild Guzzi forum and has 2 fun dogs and a really vocal parrot formerly named Woody who can sing scales on key and laugh. In June 2021 Woody laid her first egg, so may be renamed Woodleigh. Rich has 5 Moto Guzzis in the garage including a 70s era one with a side car. He also has a nice electric bicycle that I got to try. Wow! Fun! I had a New Mexico treat tonight, a green chilie burger that was great.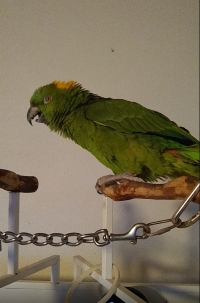 Click to see Woodleigh on YouTube!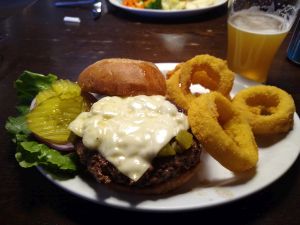 A green chilie burger.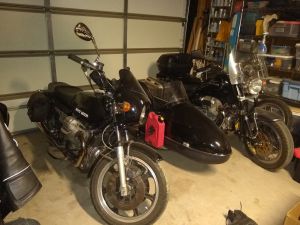 Rich's garage.
Started riding from just north of Ouray, CO this morning. Temps read 34 degrees when I went through Ouray. Had ice all over my bike when I woke up. Will be glad when I'm out of the high altitude west and in warmer, eastern places. The aspens don't even have leaves on them and what grassy slopes that aren't covered with snow in the mountains are still brown. Still, some places are spectacular, particularly Rte 550 betwen Ouray, CO and Durango, CO (aka "the Million Dollar Highway"). Did encounter ice on some roads from snowmelt runoff freezing on the pavement.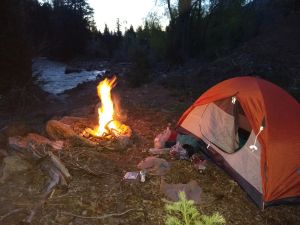 My bootleg campsite by the Uncompahgre River just north of Ouray. I asked about a tent site at the nearby KOA campground. They wanted $39 for a tent site! This site was free.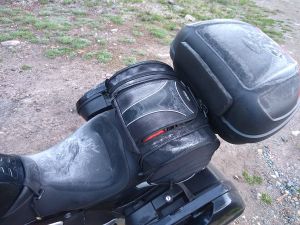 Ice all over my bike in the morning.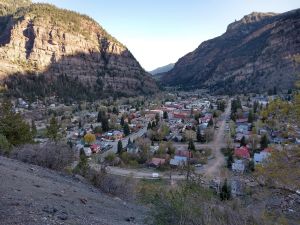 Looking down on the town of Ouray. Someday I want to go to the Ouray Hot Springs geothermal heated mineral pools.
---
This group of pictures shows Rte 550 (Million Dollar Highway) coming up out of Ouray to scenic Silverton, CO. It goes over two 9,000' passes.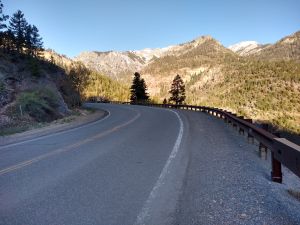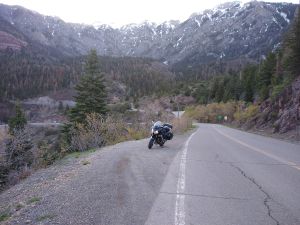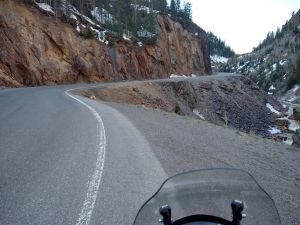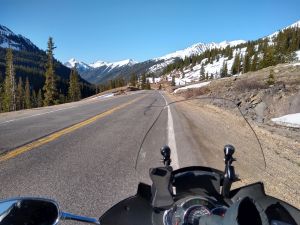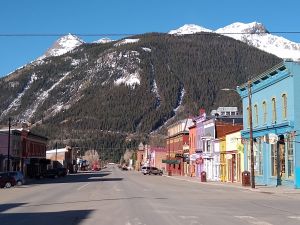 ---
Have seen many animals crossing, standing in or standing beside the road including a fox, a big horn sheep, many longhorn goats, cows, deer and wild turkeys. Gotta watch out. No elk yet though despite the many signs warning of them.
Did over 500 miles yesterday on some really interesting roads between Salt Lake City and Ouray, CO. I love those 2 lane roads where you can maintain 80mph, almost as much as I love the 25-35mph rated turns. Lots of 10-15mph turns over the last 2 days too. The long days are fine so long as they're curvy. Rode Colorado National Monument, which is a super curvy 30 mile road near Fruita, CO. It's unbelievably twisty. Got to see many "Earth ships" outside of Taos, NM, which are semi-underground, adobe, passive solar houses. Pretty fun!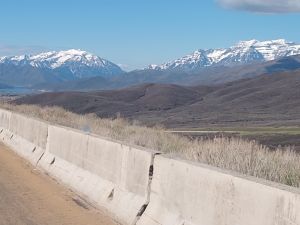 View looking southwest after crossing the Wasatch Mountains east of Salt Lake City. Spectacular!
---
Photos shows the Colorado National Monument. A must-do ride for sport bike riders or anyone who enjoys exotic geological features.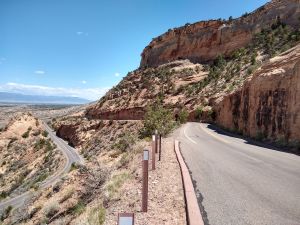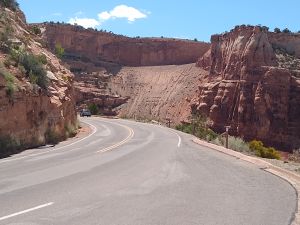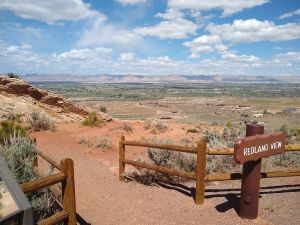 ---
Photos shows wonderful Rte. 141 between Grand Junction, CO and Naturita, CO.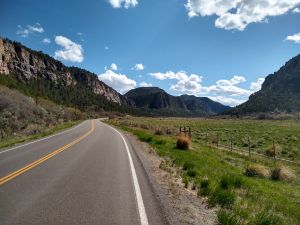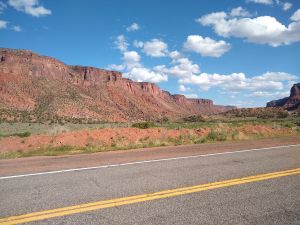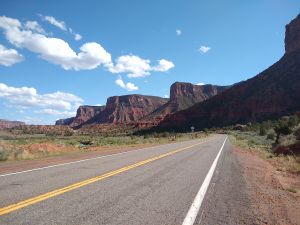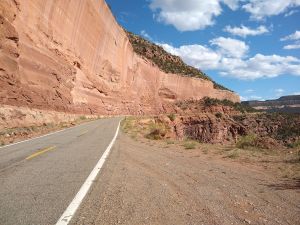 ---
Photos shows the earth ships just outside of Taos, NM.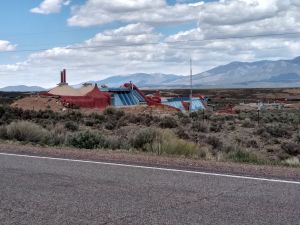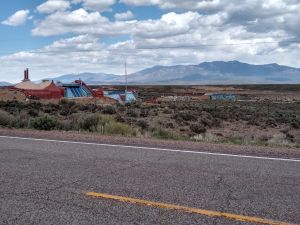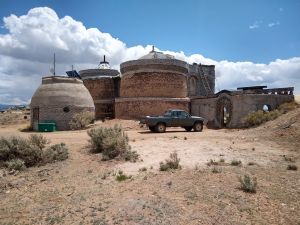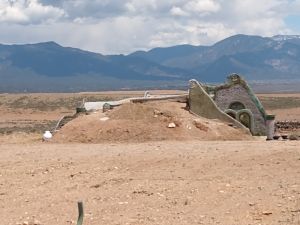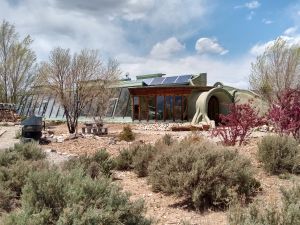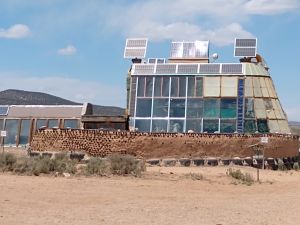 ---
Tomorrow begins the grueling ride across Oklahoma to the Ozarks. Straight, flat, but they're 2 Moto Guzzi dealers there, which is a comfort.
Returning to New Mexico is interesting. I lived in Alberquerque in 4th grade and did my first semester in college at the College of Santa Fe (no longer exists). I rode up the ski basin road for old times' sake. It's a 15 mile hill climb with endless linked, low and medium speed corners. No gravel to speak of. Tons of fun. May try to contact an old friend who hired me as a bicycle mechanic back in 1975. The shop he owns/manages is still here.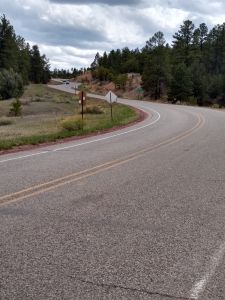 The ski basin road outside of Santa Fe. Very curvy. Great sport bike road. Very popular with bicyclists too.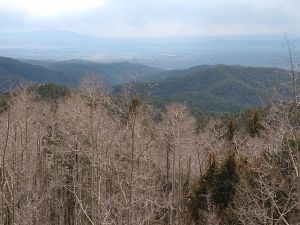 Looking down towards Santa Fe from an overlook on the ski basin road.