Jim's home | Trimaran home | Best Guess home
First launch
The time eventually came to launch Best Guess. I practiced assembling it on the trailer at my house so there'd be big surprises at the boat launch ramp. It was a little nerve wracking, but things worked out fine.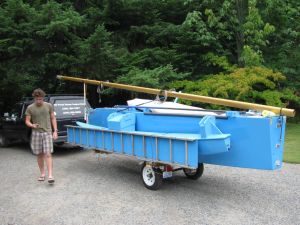 On the trailer in my driveay. Number one son Max along side.

Viewed from behind. A pretty narrow package.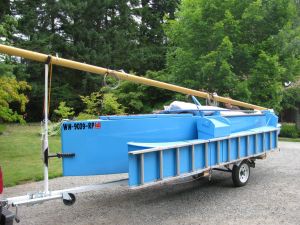 I bought a jet ski trailer for $150 and extended it to fit the boat. Licensing the trailer was funny. They had to weigh it, and it only weighs about 75 pounds. Had me back up on big truck scales when they were in the office. When they came out and saw it they burst out laughing.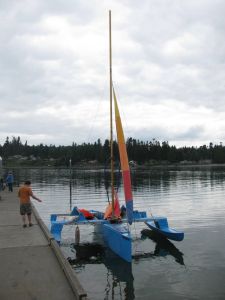 At the Kingston boat launch ramp. Note how calm the water is.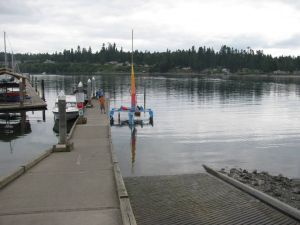 Nearly ready to push off. Light wind, low stress.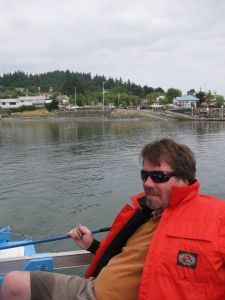 Friend Paul at the helm.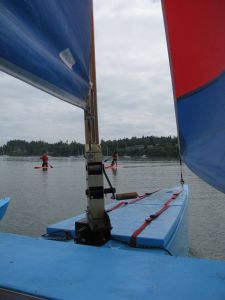 Heading out past the paddle boarders.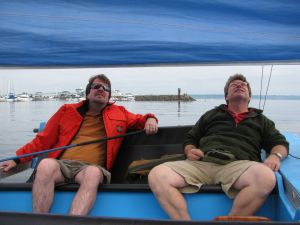 Jim and Paul examining the sails.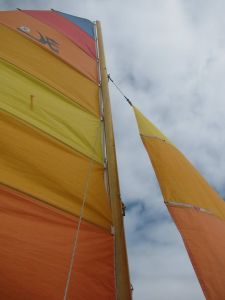 The fully battened sails and rotating mast need a little bit of wind to work correctly.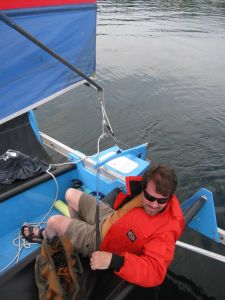 View from above while standing on the aka (ladder cross beam).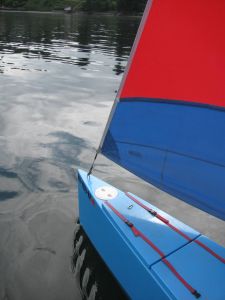 Slipping out through placid waters.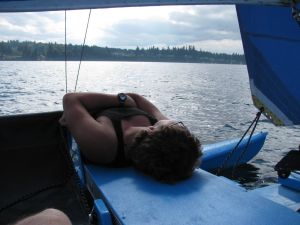 Son Max relaxing. Plenty of room to sprawl.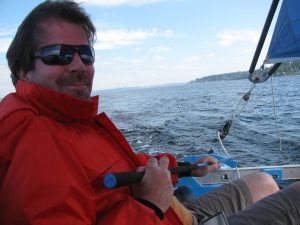 Paul at the helm with actual wind. It works!!!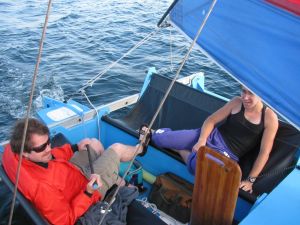 Crew in the cockpit. The seats are very comfy.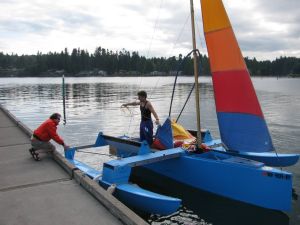 Back at the dock with no mishaps. Always good to return to the dock.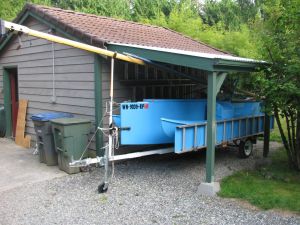 Back at home in the boatshed.