Jim's home | Trimaran home | Best Guess home
A nice, breezy day in October
Photos from a nice, sunny day with a brisk wind in October on Liberty Bay Poulsbo. Videos on the main page are from this day.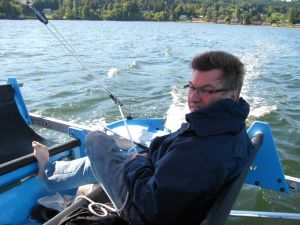 Jim at the helm.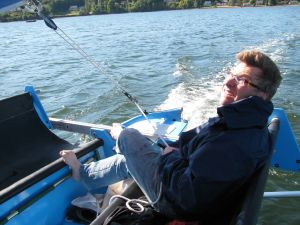 Checking sails.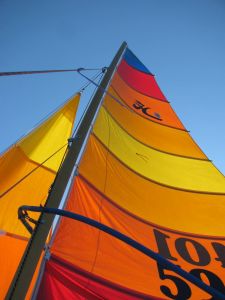 Rotating mast, wishbone boom, fully battened main looking good.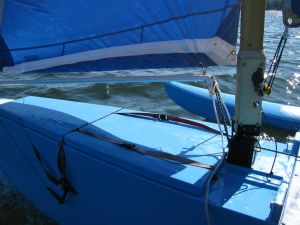 The self-tacking jib. Worn straps for the forward hatch.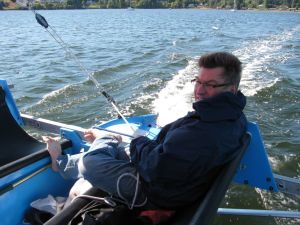 Good speed.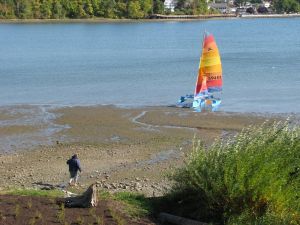 Beached.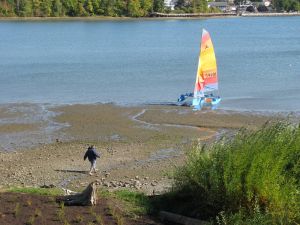 Return to the boat.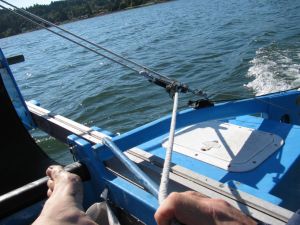 Barefoot in October.