The Koi Pond
Page 1 | Page 2 | Page 3 | Page 4 | Page 5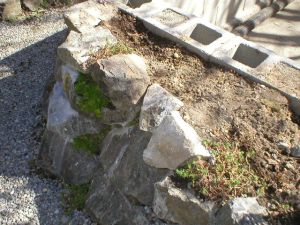 The rockery wall and the concrete wall make a planter box.

The rockery wall blended into the grass hillside, and the gravel path at the bottom of the hill.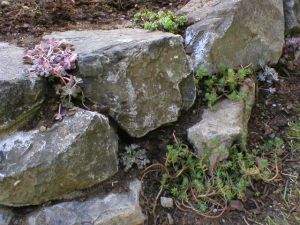 A close up of some succulent rockery plants that we salvaged and transplanted. Hens and chickens, etc.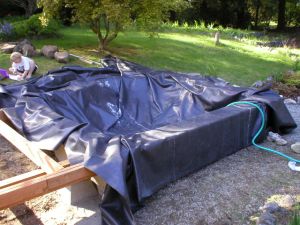 Just laid the rubber liner in the pond hole! It weighs a ton, will maybe 150 pounds for a 15' x 16' piece. Number two son Evan above the pond.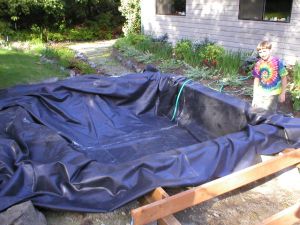 Max, number one son, watching the pond fill.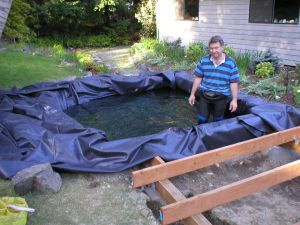 Me (Jim) straightening out the wrinkles in the liner as the water fills. Note the wetsuit. We have a 450 foot deep well and our water's pretty chilly.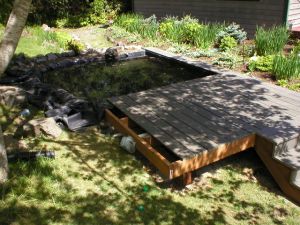 Most of the decking on now. We used Starboard brand composite decking and the expensive deck screws to prevent "mushrooming" of the plastic as the screw head beds down.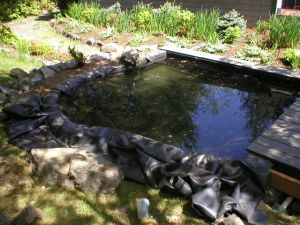 The pond is shaded by a nice maple tree in the afternoon.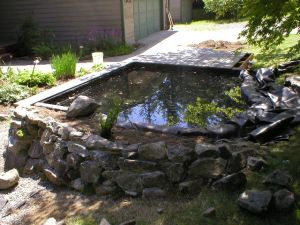 A view of the rock planter. I added one more row of rocks on the top to make the wall taller.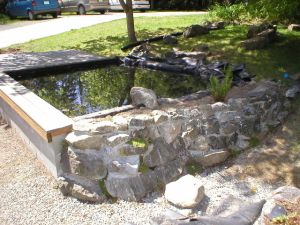 The bench seating turned out to be a great height.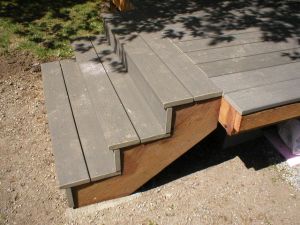 A close-up of the stairs with the composite decking.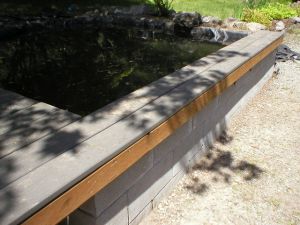 The bench seating.