Trip to southern CO - August 2020
To Glacier National Park
Logan Pass day hike
To Grand Tetons
Grand Tetons day hike
To Colorado
The way home
I hadn't seen my son Evan who lives in Boulder, CO for a while, and I thought maybe I'd do a motorcycle trip to go see him. I originally thought I'd do it alone, but then it snowballed into John the welder (JTW), Austin and Paul going with too. Our plan was to camp. I hadn't motorcycle camped in a long time. Simply carrying that much gear was a challenge on my Buell Lightning. John and I built a rack for the top box that normally lives on my Honda Scooter which allowed me to carry tent, sleeping bag, pad, cooking stuff, etc.
I planned a few day hikes that turned out to be the highlights of the trip. Note to self on that for future trips. We had some mechanical issues that we were able to resolve, but with some stress. Weather was cooperative with only a bit of rain in Yellowstone. Austin and I were the only 2 to last the whole trip, which was 2.5 weeks long. Overall, a great trip with great roads and scenery. I'm looking forward to riding more sport bike roads in Colorado.
We started from Poulsbo, WA and took the ferry from Pt. Townsend to Whidbey Island. Then across Deception Pass and over Rte 20 to Winthrop with the goal of camping near Chesaw, WA on the first night.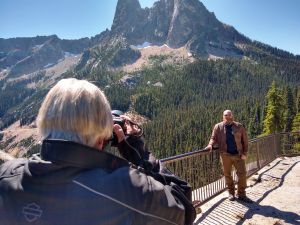 John photographing Ausin at Washington Pass overlook.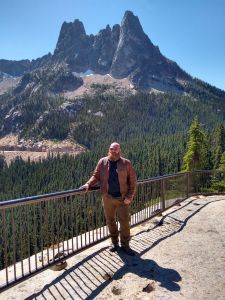 Austin stands before the Early Winter Spires South formation at Washington Pass overlook on Hwy 20.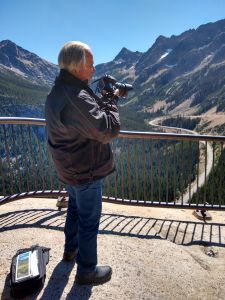 John checking out Austin's fancy camera.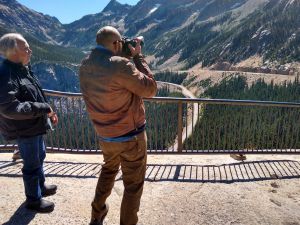 Austin at work. He takes great photos.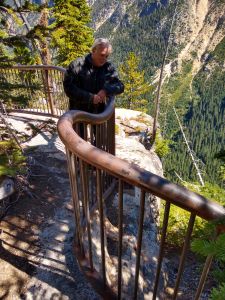 John (the welder), aka JTW examines a genuinely amazing railing at the overlook. How'd they make this?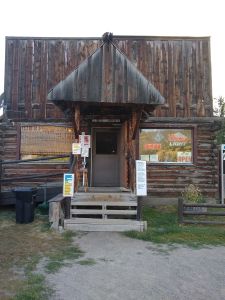 There's this little bar near Chesaw that John has always wanted to have a beer at. We stopped and tried, but the place was crowded, service was slow and it was getting dark. So we bailed and headed to camp. We'll be back.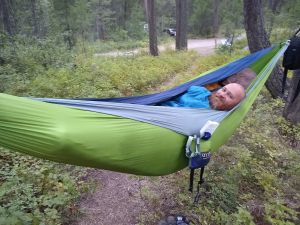 Austin settles in to his hammock at Beth lake campground near Chesaw. Pretty noisy there with ATVers and dirt bike riders. But things eventually quieted down. Free camping too.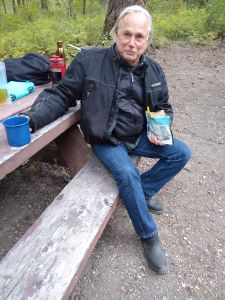 John at camp in the morning with his coffee.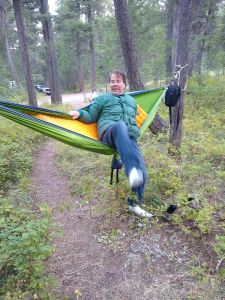 Paul checking out Austin's hammock.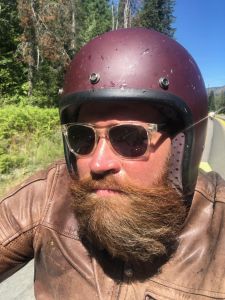 Austin's selfie while riding.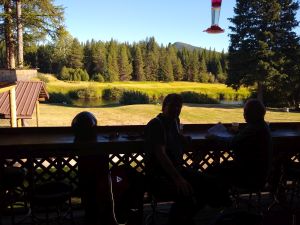 We went from Curlew to Kettle Falls to Sand Point, ID and then to Bonner's Ferry and ended up in Yaak, MT. John wanted to go there. Some amenities and some nice people there. The camp was good.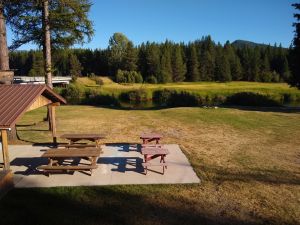 Looking out from the restaurant's deck in Yaak.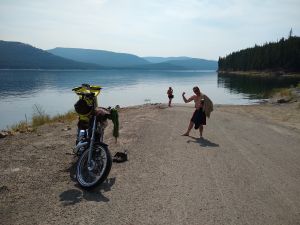 We took some obscure backroads over to Koocanusa Lake, rode down its west shore. Excellent riding around there. Then a swim in the lake with soap and shampoo.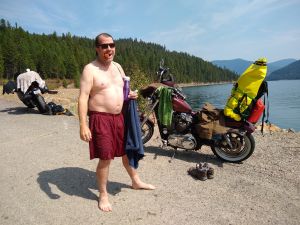 Paul preparing to enter the water, chomping on a carrot.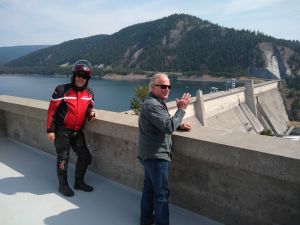 Checking out Libby dam on Lake Koocanusa.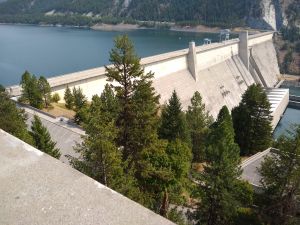 Libby dam is what's called a "straight axis gravity dam". Rather than being formed in an arch, which has certain strength to hold back the water, a straight axis dam relies on its sheer weight to hold back the water. In this case, 90 miles worth of water.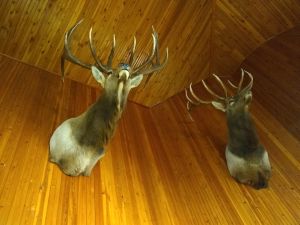 Ah Montana, where men are men and animals are dead, stuffed and hung on the wall.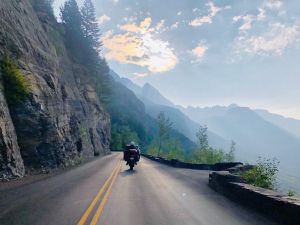 Me riding up the Going to the Sun Highway in Glacier National Park. Austin took numerous pictures like this while riding.
To Glacier National Park
Logan Pass day hike
To Grand Tetons
Grand Tetons day hike
To Colorado
The way home