Jim's home | Motorcycle home | This ride's home
Hell's Canyon Motorcycle Trip, September 2007
I took three days in September of 2007 to ride to Hell's Canyon, which lies between Oregon and Idaho. Had never been to the town of John Day, OR before. The weather was great. The roads were great. The scenery was great.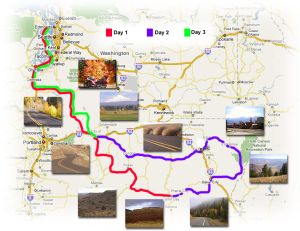 Typical wet weather (sigh, Seattle) in the west before crossing the mountains.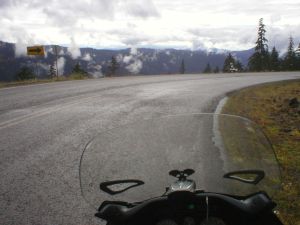 Heading up over the pass on FS25 south, just east of Mount St. Helens.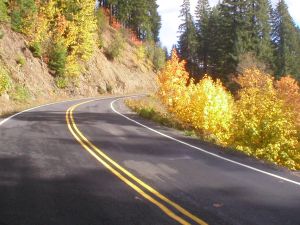 Just over the pass now. Roads drying out, sun breaking through.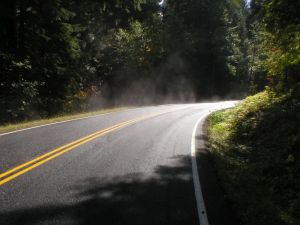 Steam off the wet road.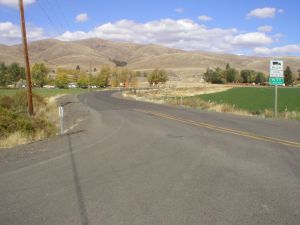 The intersection at Tygh Valley, about 25 miles south of The Dalles, OR. This is the turn-off east to a a road loaded with twisties, on the way to Grass Valley.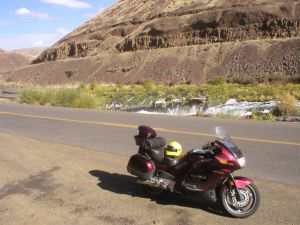 Taking a break at White River Falls state park. Very nice water falls and rapids here, with some kind of white mineral deposits all over the rocks.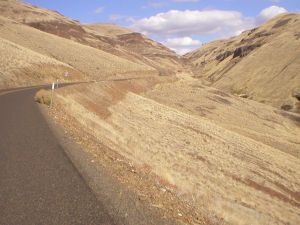 Winding up out of the river valley to the east.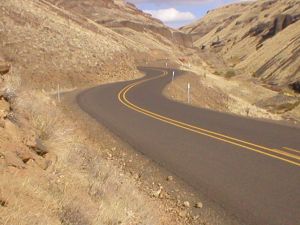 Serious winding. Great visiblity, pavement, etc. No traffic.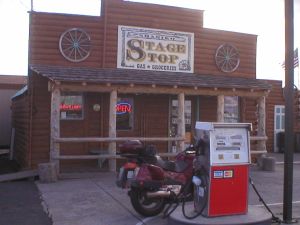 Gas stop in Shaniko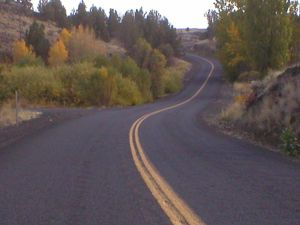 Rte 218 between Shaniko and Antelope is legendary for it's curves, and starts out with some gentle, undulating hills and curves.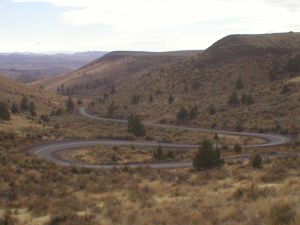 218 then descends down towards Antelope with these crazy horseshoe bends.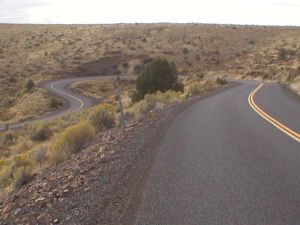 You can scrape pegs here without trying.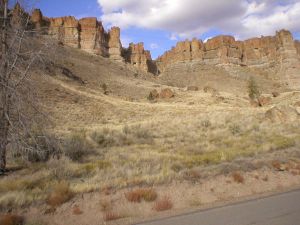 Near the Clarno Unit of the John Day Fossil Beds. Very cool rock formations.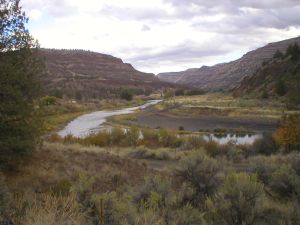 The beautiful John Day river. We did a 4 day float trip on this river once. Seriously great time.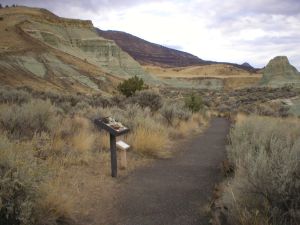 I took a short hike here at the Sheep Rock Unit of the John Day Fossil Beds. There were painted hills here, mostly green in color that were pretty impressive.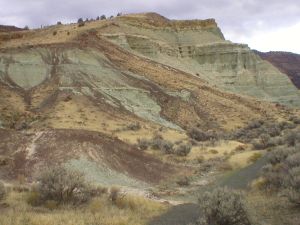 More green, some red, painted hills at Sheep Rock.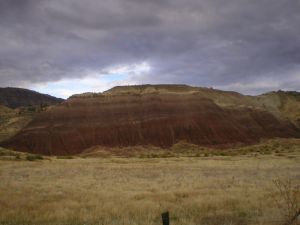 Red painted hills.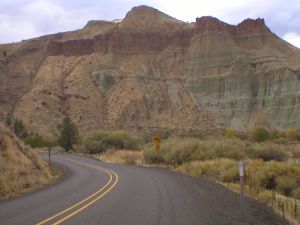 Very cool rock formation at the intersection of rtes 19 and 26 (John Day Hwy).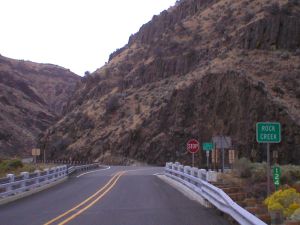 Crossing rock creek at the rte 19/26 intersection. Next stop, the town of John day.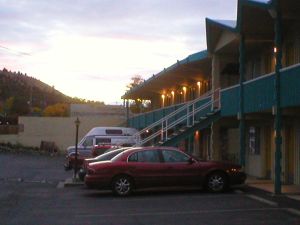 My modest lodging in John Day. There were probably 5 motels there, and plenty of restaurants. A nice town indeed.