Jim's home | Paddling home | This trip's home
John Day River Trip - June 24-28, 2006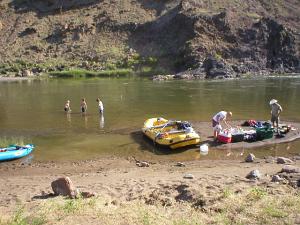 David and clan slept on the little sand island. The river didn't rise during the night.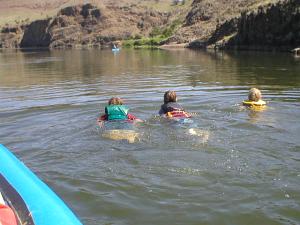 Alex joined us in our boat on the 3rd day. The boys would typically exit the boat upon entering deeper, calmer water, and get in just before the next set of rapids. They did float down a few mild rapids, but swimming in fast-moving, shallow water with rocks isn't the best idea. We had a few moments of yelling "Quick! Get back in the boat Evan!" as the noise from the rapids grew closer.

Max up front paddling (he did a lot of that), Alex behind, me, then Evan on his fishing and lounging platform.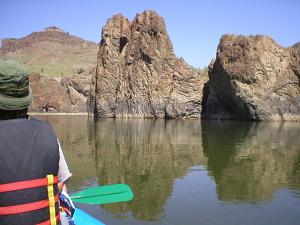 Nice Basalt spires next to the river.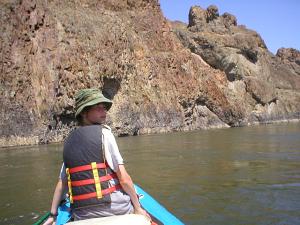 Basalt cliffs next to the river.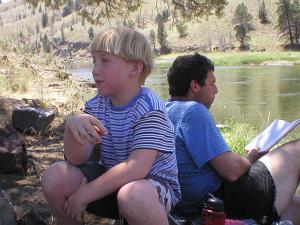 Frank and Evan at lunch.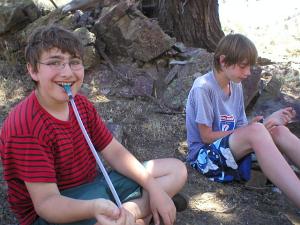 Max hydrating while Alex inspects his limbs.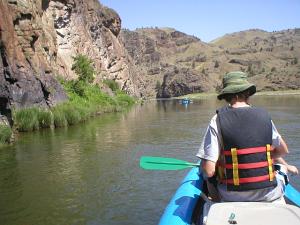 Frank ahead. We could usually tell how vigorous a rapid would be by how fast his paddle was moving.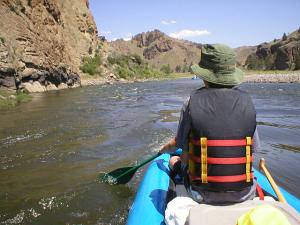 Entering some riffles. Generally the water moved pretty quickly, even where there weren't rapids.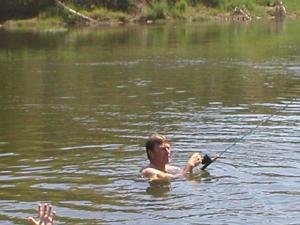 Staying cool while fishing.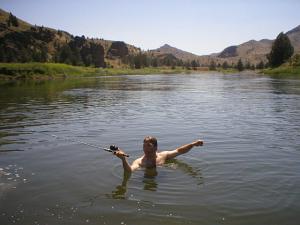 Didn't have any luck with this method unfortunately.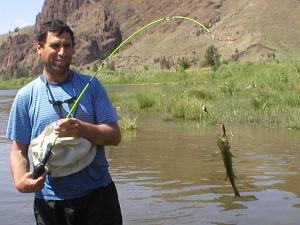 Frank with a bass.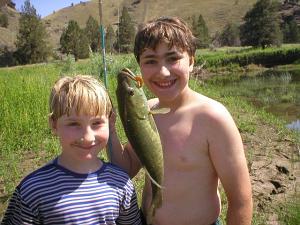 Max with a decent sized bass.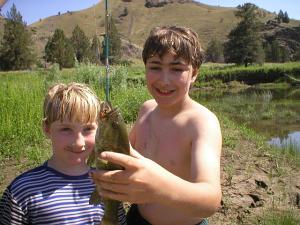 Alas, this fish swallowed the bait and didn't survive. David and Karl switched to barbless hooks because of this.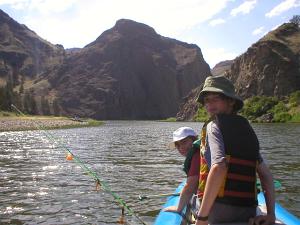 Cliffs ahead.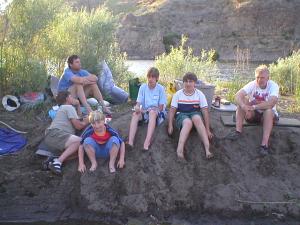 Seeking shade at our third camp.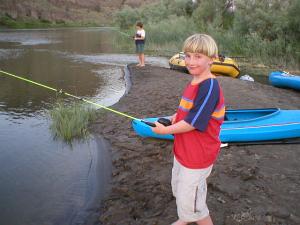 Evan fishing at our last camp.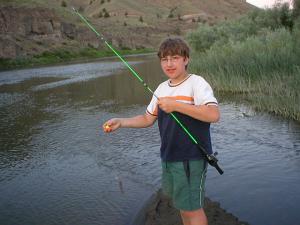 Max too.