Jim's home | Paddling home | This trip's home
Satsop River - Lower main stem, east and west forks - 2012
Day 1 | Day 2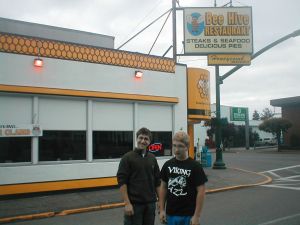 The next morning on the way to the next launch we had breakfast at the Bee Hive Restaurant in Montesano. They and other restaurants in the area advertised some kind of exotic meat (elk? emu? can't remember). Anyway we ordered some in some form, and I don't remember it being delicious.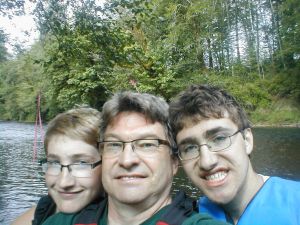 The road to the launch only went so far. We had probably a quarter mile carry on a path before we hit the river. Not too bad though. Here we are at the launch.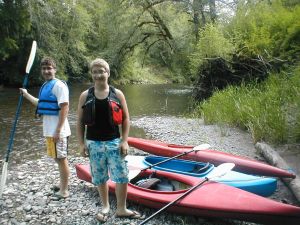 Once again ready to go.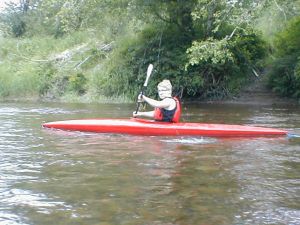 We traded kayaks and Evan wasn't happy about paddling the one that wants to turn up river.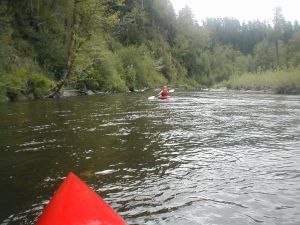 Down the river we go.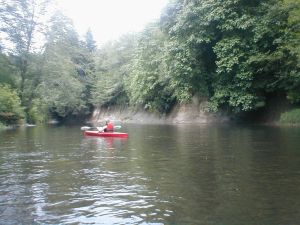 Nice cliffs with pretty shrubbery overhanging.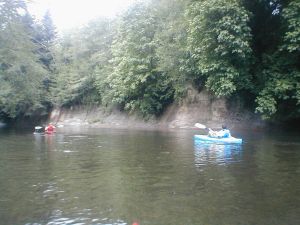 Quiet water here.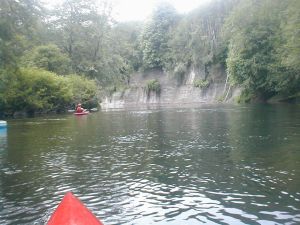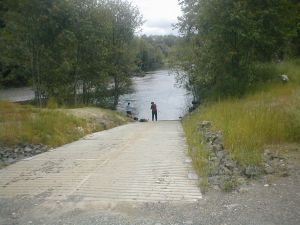 Boat launch ramp at the take out.

Our boats.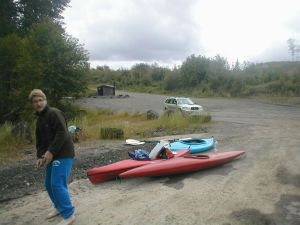 Waiting for Max to get back with the minivan.
Day 1 | Day 2