Jim's home | Motorcycle home | This ride's home
WA & OR Motorcycle trip - May 11-14, 2006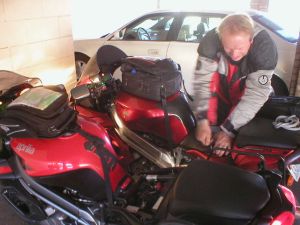 Dave putzing with his Aprilia after we jump started it on the last morning of the trip. His bike had charging problems and was difficult to start much of the time. Time to do the wiring mod for charging.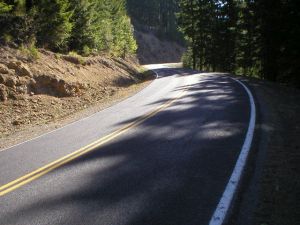 Curves on Wind River Highway north of Carson, WA. This is a destination road. Beautiful linked twisties rated at about 25 or 30 mph for quite a few miles.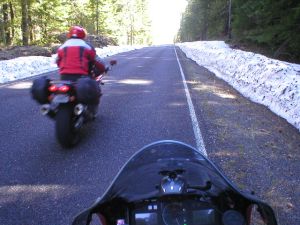 Snow along the upper stretch of Wind River Highway.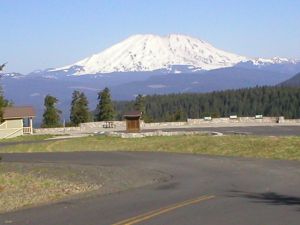 Mount Saint Helens with lots of snow viewed from the scenic overlook on Curley Creek Road (famed for it's sweepers).

Forest Service Road 90, on the way to the town of Cougar, WA.