Jim's home | Windsurfing home | This trip's home
Mohave Lake trip with Frank - 7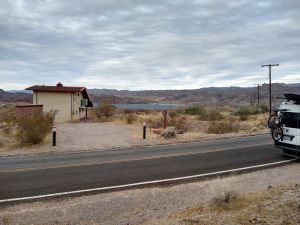 The one lone house right next to Cabinsite Cove.
Frank and I left Mohave Lake yesterday morning. It was blowing 30, mid 50s temp-wise, and cloudy. Very few people at launch. I actually didn't feel safe sailing there with so few people on the water. Frank didn't want to sail anyway due to the high wind. So we decided to leave, and head south to Lake Havasu where the wind was likely to be less. It was too much less, so we decided to bail on the sailing thing and head to Joshua Tree National Monument for an 8 mile day hike I planned.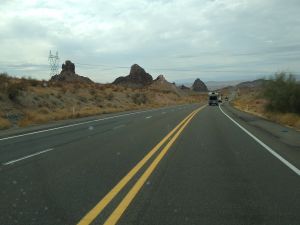 Rain on the way to Joshua Tree National Park.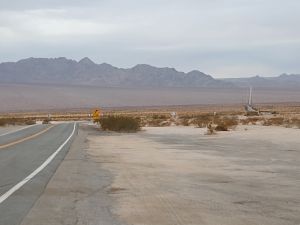 Sometimes scary to see the road far ahead.