Jim's home | Back to La Ventana home
Back to La Ventana Mexico with Frank
La Ventana 11
Made it home to the chilly NW in only 5 days of driving. Had a spectacular windsurf session on the last day and a good dinner with friends at Marlin Azul. Slow service, good food.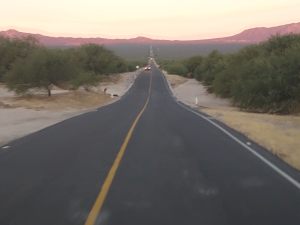 The beginning of our drive home. Sunsrise on the way to La Paz.

Frank and I spent the first night on the way home in Playa Santispac, a beach on the Bahia De Conception (Baja's "crown jewel"). It's a beautiful bay with turquoise water. $10/night per vehicle though. Vendors offer fish, ponchos, hats, fresh juice, and empanadas in the morning.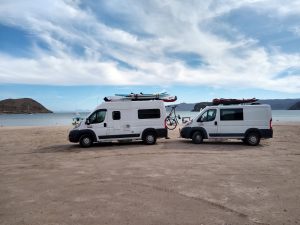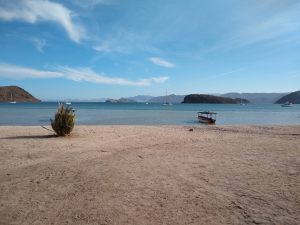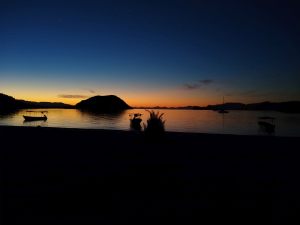 Scenes from our campsite at Playa Santispac.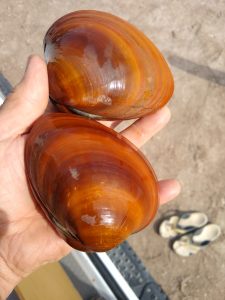 I bought 5 of these clams from a fisherman at Play Santispac. People normally make ceviche from them. I cleaned and chopped them, then sauteed them with onions and garlic in butter.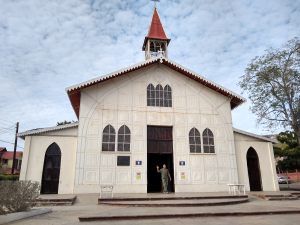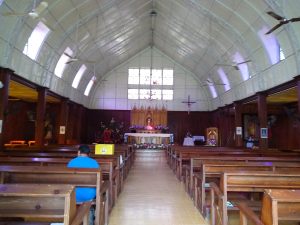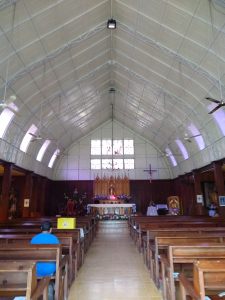 The Iglesia de Santa Bárbara. A church in Santa Rosalia said to be designed by Gustave Eiffel (Eiffel Tower).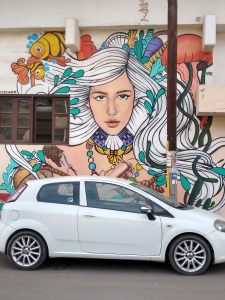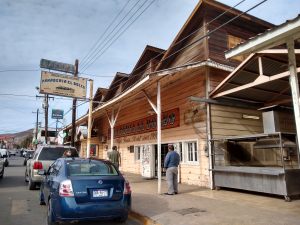 Scenes from Santa Rosalia. The second picture shows Frank in front of the Panadería El Boleo. It's a bakery from 1901.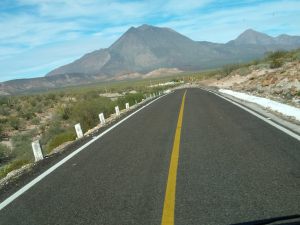 Northbound on Rte 1 before turning off towards Bahía de los Ángeles.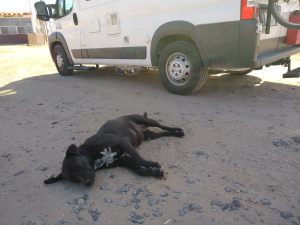 A very friendly and relaxed dog at a lunch stop.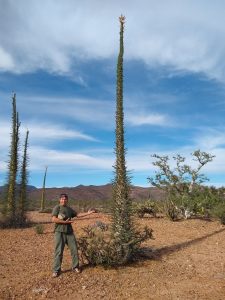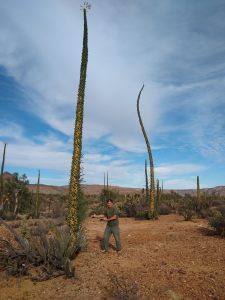 Frank by the Boojum trees on the spur road to Bahía de los Ángeles. My favorite trees. It takes 27 years for them to grow 1 meter!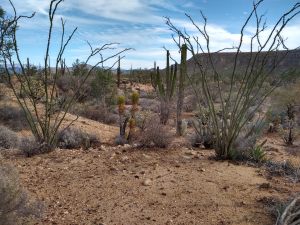 Landscape on the spur road to Bahía de los Ángeles. These are hostile plants. Every one of them has dangerous thorns and spines.

The next night we made it to Bahia De Los Angeles and camped for free on "the berm" at La Gringa. We met a couple who've been windsurfing there since 1987. They eschew La Ventana because of the crazy crowds. Warmer down there, but they think La Ventana is a "shit show" while Bahia De Los Angeles is more like "old Baja". It's a run down sport fishing village, but they have a decent grocery store, a few good places to eat and a surprisingly interesting museum. I may come back to La Gringa.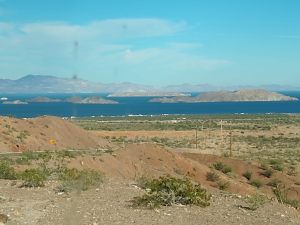 First view of Bahía de los Ángeles.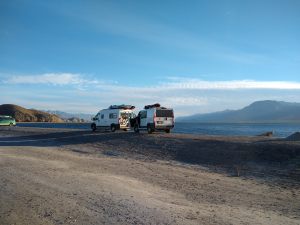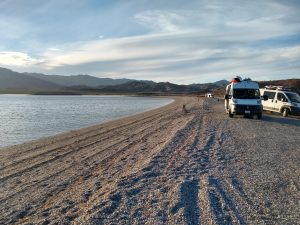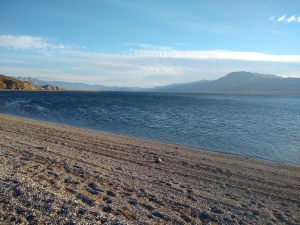 Views from our campsite on the berm at La Gringa 5 miles north of the town in Bahía de los Ángeles.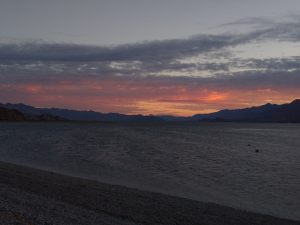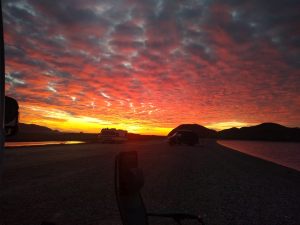 Sunset, then sunrise on the berm at La Gringa.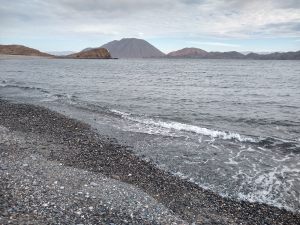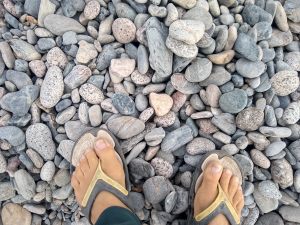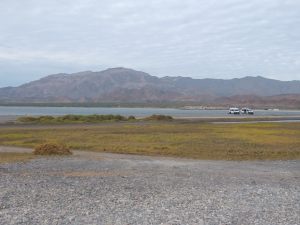 Morning on the beach at La Gringa.
We thought about spending one more night in Baja at a campground closer to the border. A sketchy guy named Ernesto who we met in the La Ventana campground stays at Campo Turistico Uno and says the hefe woman who runs the place cooks excellent seafood. But by the time we arrived there was enough daylight to reach the border. So we went for it. Had a harrowing drive through Mexicali and were x rayed at the border again by US Customs. We said our goodbyes and Frank headed off to see his Dad in the Bay area. I drove till about 2:00 am to avoid driving through San Bernardino and Los Angeles traffic. Camped up in the cold hills of the Grapevine north of LA. Then another 1.5 days of driving, staying at a nice rest area in Rogue River, OR. Good to be home, but I miss 2-4 hours of hard exercise every day even more than the warm weather.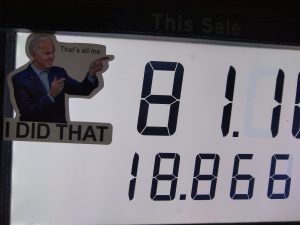 Saw lots of these stickers showing President Biden pointing with the words "I DID THAT" in California and Oregon. This one's pointing at my fuel cost after filling up.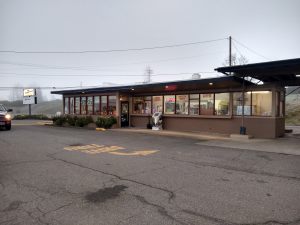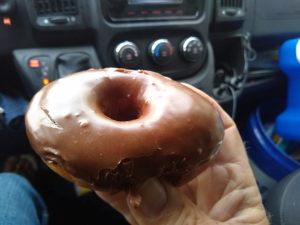 The Happy Donut in Myrtle Creek, OR. They open at 4 AM. A fun stop.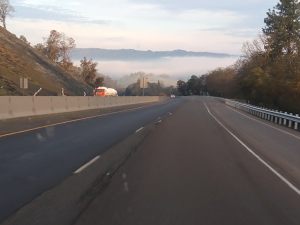 Fog in southern Oregon.