Jim's home | Back to La Ventana home
Back to La Ventana Mexico with Frank
La Ventana 4
Next
The wind's been light so far on this trip, but have gotten 3 good sailing days in, including today. I cut the legs off of my wetsuit so I now have a "shorty". The water's so warm I think I don't really need a wet suit. It'll get colder as winter gets on. A few days ago we had strong wind and I broke a carbon fiber boom (the horizontal bar thing you hold onto when sailing). Was able to jibe and sail back in though.
Went to our friend Mark Dix's house to buy some carbon fiber to fix it. We got a tour of his garage area packed with projects of his. He's done the Race to Alaska from Pt. Townsend twice and is a true waterman. He kite foils, paddles surf skis and home made or modified paddle boards. You'll see a picture of his electric service panels. Mexican electriciado. Anyway,the boom's fixed now.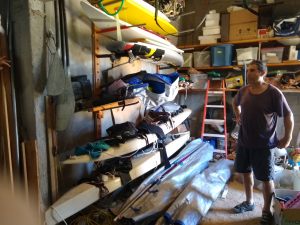 Frank examining Mark Dix's collection of custom paddleboards.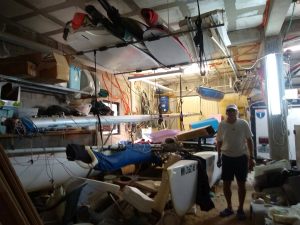 Mark Dix in his garage.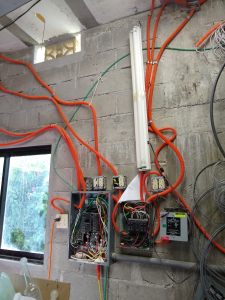 Electric service panels and conduit in Mark Dix's garage. Glad I'm not a home inspector down there.
Have been learning a bit of Spanish, mainly by using Frank's dictionary to look things up. I had to say "Piedra por afilar una cuchilla?" at the hardware store yesterday to get a stone for sharpening a kitchen knife. They understood me!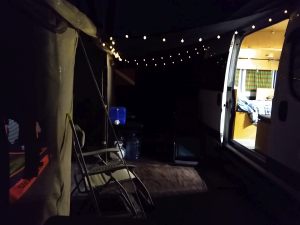 Solar lights over our living room.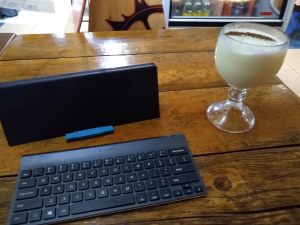 My bluetooth keyboard for lengthy typing sessions at Baja Joe's restaurant/bar.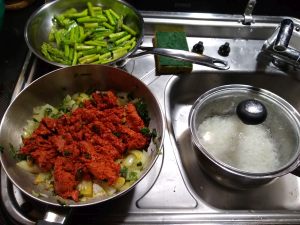 Fixings for chorizo tacos, rice and asparagus.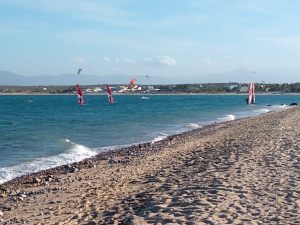 The Mexican IQ windsurf foiling team. They were a youth class, mainly teenagers I think. The men and women used 9 and 8 meter sails respectectively.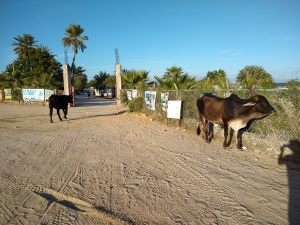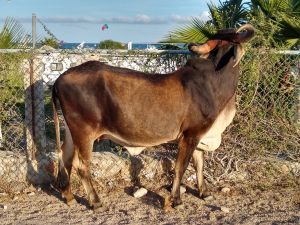 Cows by the campground entrance. We'd hear them behind our Costco tent at night.
Next