2 Month windsurfing trip to La Ventana Mexico
La Ventana 16
Previous | Next
Pancho and I went for one more bike ride on the south trails amongst the giant cacti. Pretty long ride. I took one spill on some rocks in a technical section, but am fine.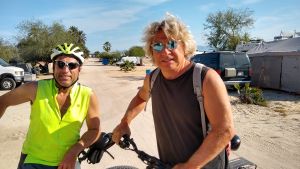 All set to ride the south trails.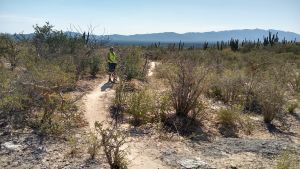 South trails.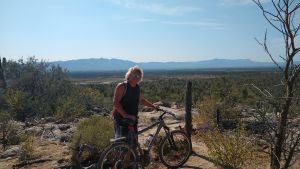 South trails.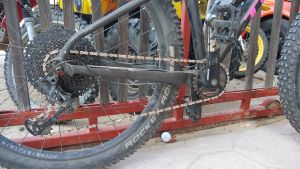 Single chainring mountain bike with dinner plate sized freehub cog.
The last day in La Ventana had the strongest wind of the whole time we were there. Some people were saying it was the strongest day of the season. Pancho packed all day. I tried windsurfing but got my ass kicked off the water by the wind. Said goodbyes to folks in the campground. Everyone asks if we'll be back next winter. Lots of people have been leaving. The campground is getting emptier and emptier. Sad.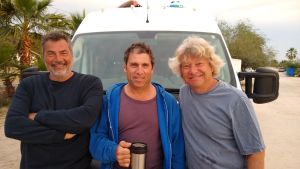 Mica, Frank and I moments before we left for home.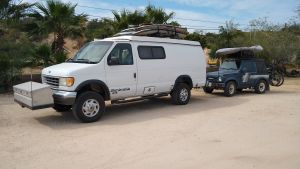 A neighbor in his monster diesel van headed home. He said he has 270k miles on that van.
Previous | Next